The BDP Mask™ Biodegradable Face Mask
£19.50
0 review(s) | Write a review
In Stock
Product code:

PRE ORDER CODE: PPETTHEBDPMASK
The BDP Mask™ Biodegradable Face Mask
£19.50
Product is on a Pre Order basis. Orders placed will be despatched approximately week commencing 15th February 2021
Price: £0.39p per mask = £19.50 per box of 50
Minimum Order Quantity: 50
Package size: 50 pcs per box (205x99x85mm). 1,000 pcs per carton (410x196x425mm)
Order 2 boxes ( 100 masks) to receive free delivery
Change Plastic for Good and UK Industrial Tapes Ltd introduces
The BDP Mask™
Our biodegradable face mask 'Biodegradable in Landfill, Ocean and Soil'
---
Planet Protective Equipment
Everywhere we look, plastic litters our environment. And now a new litter has begun its journey into our environment. With over 100 billion masks thrown away each month, PPE is poised to be the most trashed plastic on earth.
Did you know most PPE like masks, coveralls, gowns etc. are all made from plastic? That's right! They are made with the same plastic as straws and wet wipes and just like these products, PPE does not biodegrade when discarded. We decided to develop a mask that will be eaten by bugs in landfills, oceans and soil. And the only thing left behind is the same remnants as rotting organic waste. No plastic bits, no toxins…just compost waste and soil. Pretty cool, right?
---
A Plastic Ocean Foundation  #OneTonneLess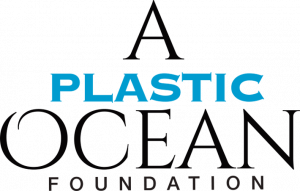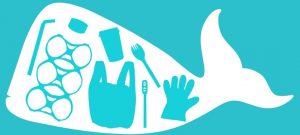 PPE is the new plastic waste. 129 billion masks are thrown out each month and rising. THE BDP MASK™ is made with an organic ingredient that allow microbes to consume the material in landfill, oceans and soil, leaving behind only natural remnants. Change Plastic For Good will be donating 5% of profit to ocean clean-up. Help us in our mission to clean up our oceans and solve the problem of PPE waste in the future!
Change Plastic for Good and the people responsible for the Netflix documentary, 'A Plastic Ocean', are working in collaboration to bring awareness to plastic waste in our oceans.
For every box of masks sold, UK Industrial Tapes Ltd will donate £0.50p, to A Plastic Ocean Foundation. These funds go towards the #OneTonneLess program to clean up plastic waste from beaches and also to help fund educational programs.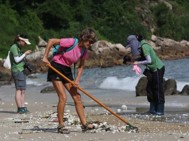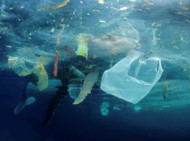 ---
Test Data: Our non- woven mask material with BDP has been tested via ASTM D5511 and has shown 14.9  percent biodegradation over 30  days. At the same time we tested non-woven material without BDP and there zero biodegradation over 30  days   No further testing was carried out'.
---
*Disclaimer: Currently the melt blown and spun bond layers are made with BDP while the nylon ear loops are not. We will have the BDP ear loops in production as soon as possible.
---
Any further questions regarding The BDP Mask™, please contact us on:
E: sales@ukindustrialtapes.co.uk | T: 0191 269 7810
We think you will like...