TikTok and YouTube are bursting with ideas, tips and creations but where do you start with filtering through the vast web of handcrafting blogs and info?
Search specific interests and hashtags is the best place to start: #simplecraftchristmascards or #christmascraftsmadeeasy are some of the simplest ways to find your desired content.
If you fancy finding the best way to utilise your Stix2 products, I have comprised my top crafting kings and queens to help inspire your Christmas creations this November!
---
Craig Laird
TV Demonstrator at Crafter's Companion
Craig recently celebrated reaching 13k followers on Facebook! Congratulations!
He frequently posts Makes on his Instagram and Facebook pages but his YouTube page is really the golden goose of his Creative Channels!
Often sharing in real-time, Craig provides detailed and friendly step-by-step guides on a number of artistic deigns. There's no better time than Christmas to check out his channel for YouTube card and craft creations!
You can really tell by Craig's content that he loves to create! Not only does he manage regular posts but also frequently goes live whilst providing bundles of Scottish charm.
On top of all this, he is also a regular presenter and creator on Crafter's Companion TV!
---
Christine Stokes
YouTube Craft Content Creator
Christine makes joyful videos all year round! She uploads a wonderful variety of papercraft makes every couple days on her YouTube channel to her fabulous 17.5k followers.
Christine uses alot of easy to find products, including Sizzix & Craftstash. She always provides links to the products she uses and her creations are clear to follow.
Her guides are very adaptable – so you can swop and change items to suit your own vision.
---
Michelle Johnson
Creative Designer/ Craft Tutor/ Stix2 Demonstrator & Outreach Workshop Coordinator
Michelle is a very experienced artist who can turn her hand to almost any project!
Her Instagram boasts a wide range of individual and community projects.
Make sure to give her a follow to find your nearest demonstration so you can head down and get first hand advice, whilst working alongside Michelle and her festive makes!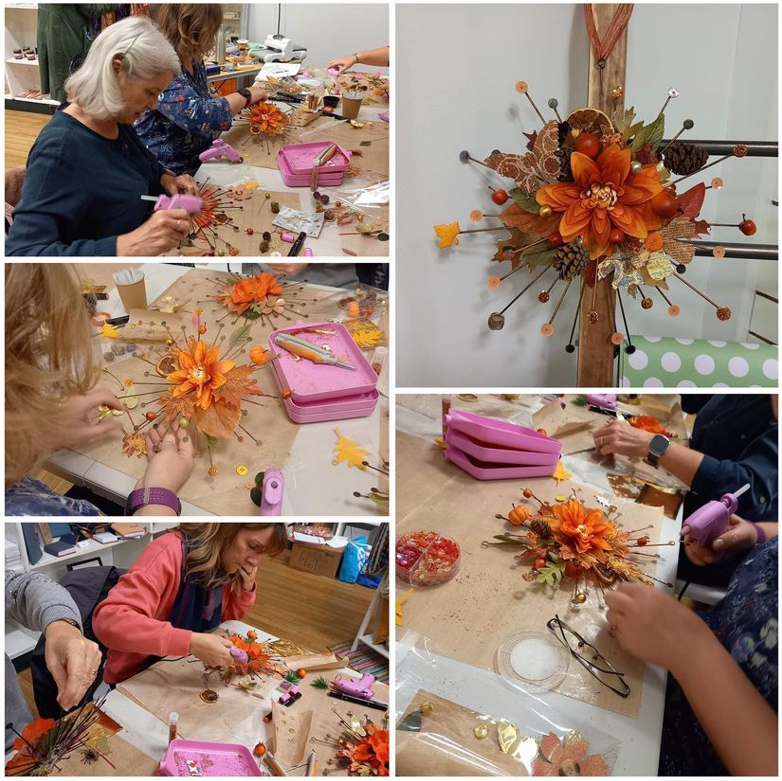 ---
Elaine Mellor
Design Tutor at Stamps by Me Ltd & Stix2
Elaine creates stunning papercraft makes throughout the year and hosts craft events as well!
If she's ever in your neighbourhood I'd highly recommend dropping by to one of her Make & Take events.
Her Instagram is full of fabulous cards, gift tag designs and mixed material art.