As Christmas is fast approaching Elaine has made this beautiful bunting that would look amazing in any home.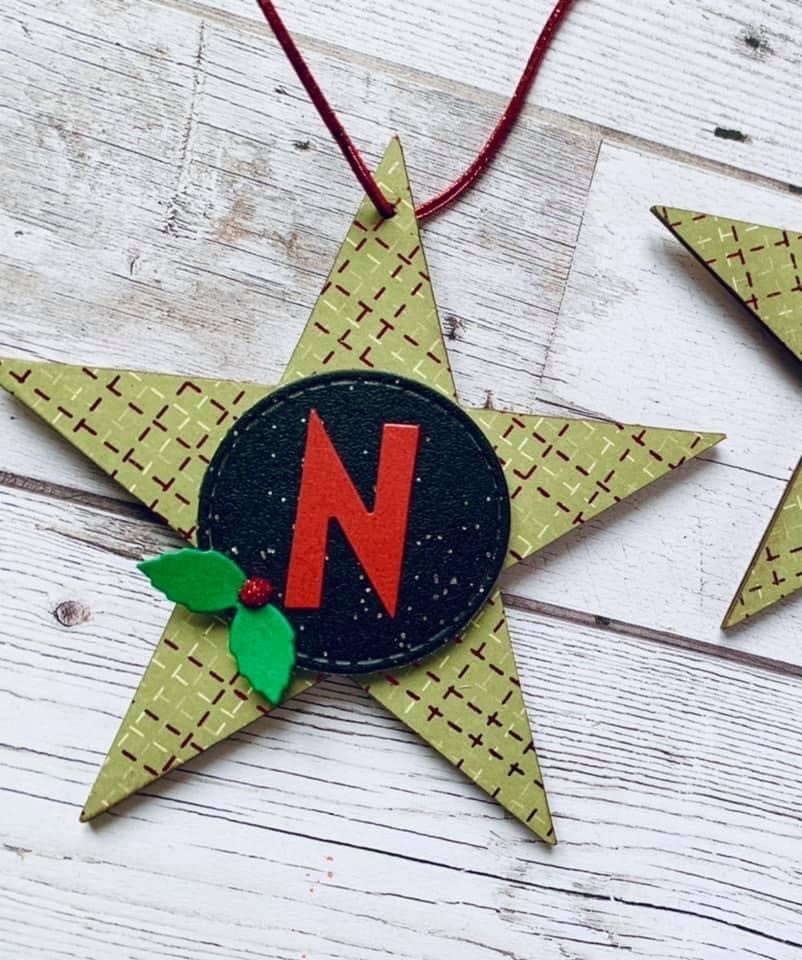 Step 1
Draw round the stars onto patterned Christmas paper. Cut them out and glue to the stars using PVA. Use the Stix2 pierce it tool to make the hole in the paper where the hole in the star is.
Step 2
Die cut some circles from the A4 charcoal Stardust card (or any colour to suit patterned paper) Adhere these to the stars using foam pads.
Step 3
Die cut the word NOEL (I used Sizzix Tim Holtz alphabet die) from A4 red Pearl.
Stick to the circle using PVA glue and the ultra-fine tipped bottle.
Step 4
Die cut some holly leaves and glue to each star. Make the berries using 3D PVA and red biodegradable glitter sprinkled over the top. Remember to use your glitter trays to prevent any mess!
Step 5
Lastly add some of your favourite Stix2 3mm ribbon and you are good to go!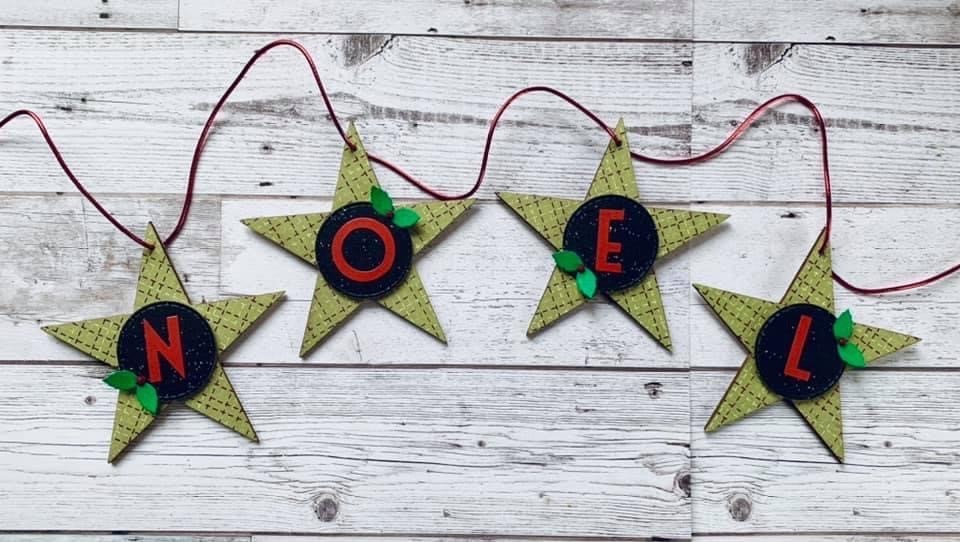 Elaine has used:
Stix2 Wooden Stars – S57472
Stix2 Art & Craft PVA – S57446
Stix2 Pierce it Tool – S57373
A4 Charcoal Stardust Card – SGBCA4CHARCOALCARD
Stix2 Ultra Fine Tip Glue Applicators – S57377
Stix2 3D PVA – S56890
Stix2 Red Biodegradable Glitter – S57428
Stix2 Clean & Tidy Tray – S57374
Satin Ribbon – S57449
A4 Red Pearlescent Card – A4300PEARLREDFEVER
Visit: www.stix2.co.uk
Happy Crafting !