You
Hi my name is Debbie Frost & I live in South Devon. I've been a demonstrator for Stix2 for almost 4 years which I love. I'm also a craft tutor & I regularly run my own workshops on a variety of different topics & techniques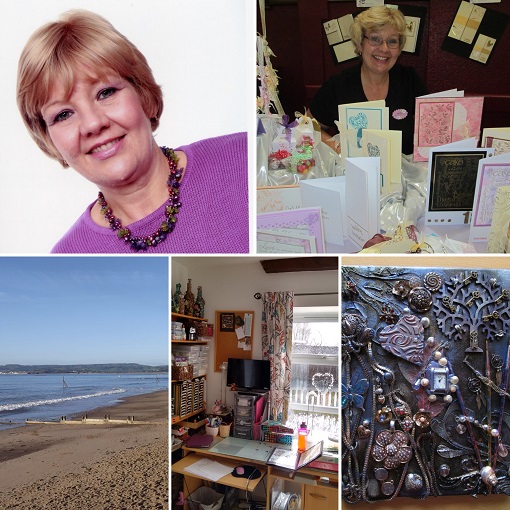 Where
I live in sunny Exmouth, Devon which not only has a stunning4 mile beach but beautiful  scenery & nature at the estuary where the river Exe meets the sea.
How you started
I have been a crafter for as long as I can remember but got more interested in card making when I got a job in the local craft shop (Japonica- sadly no longer open!). I then went on to win a couple of competitions in craft magazines, was a DT member for the Woodware blog & was finally approached by Stix2 to become one of their demonstrators. The rest is history!
Favourite to Make
Anything messy & mixed media with lots of texture,colour & different techniques especially canvases!
Workspace
Overlooking my garden but don't too too closely at the mess!
Can't Live Without
My trusty Stix2 Hot Melt glue gun! Always on my desk & useful for all kinds of  craft techniques not to mention household repairs.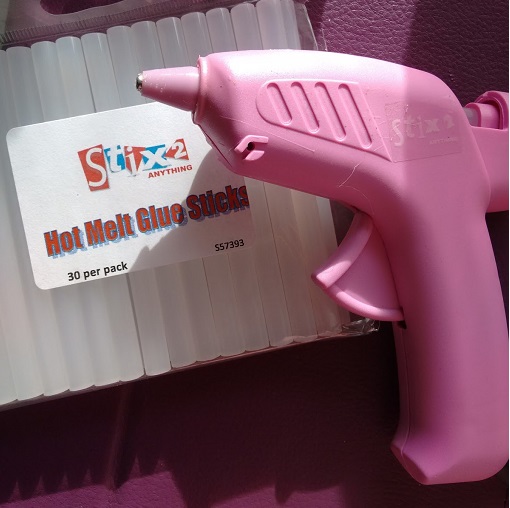 Customers & Feedback
Nothing gives me a greater buzz  when I've been to one of my Stix2 demo days at one of my crafty retailers than knowing I've done a good job & everyone had a good time. So thanks to all my loyal retailer supporters! The ladies at Somer Craft Addix

Creative Friends
Of course I count all those associated with Stix2 as my creative friends but we all have special ones don't we? I feel privileged to count this fine trio of ladies as my close crafty friends.
My craft bestie Jan Caudrelier – that's us with the award for Best Craft Retailer in 2014 awarded to Japonica at the NEC.
Fellow demonstrators Jenny Redfern  & Jane Williams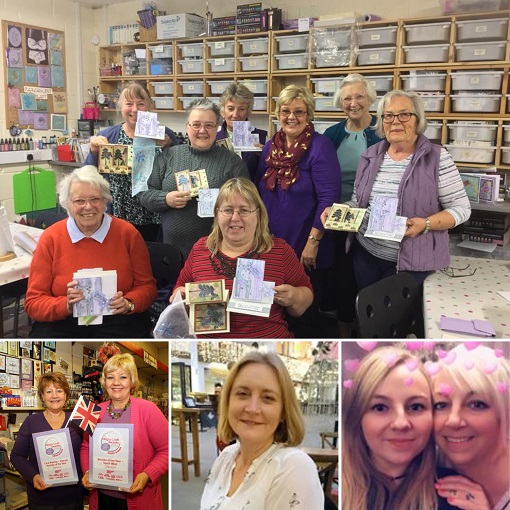 To find out more on Stix2 demo days or Debbie Frost please visit www.stix2.co.uk
or contact us on the details below:
E: sales@stix2.co.uk
T: 0191 2697810