At the eleventh hour, on the eleventh day, of the eleventh month – we will remember them.
Remembrance Day is a memorial day observed in Commonwealth member states since the end of the First World War in 1919 to honour armed forces members who have died in the line of duty. The day is also marked by war remembrances in several other non-Commonwealth countries.
---
Throughout the UK and the Commonwealth, we show our respect by taken a minutes silence and also wearing and laying poppies.
You can donate and buy poppies from The Royal British Legion but also create your own to show your respect.
Last year Michelle Johnson handcrafted this crochet poppy wreath in Maidenhead. What a wonderful creation!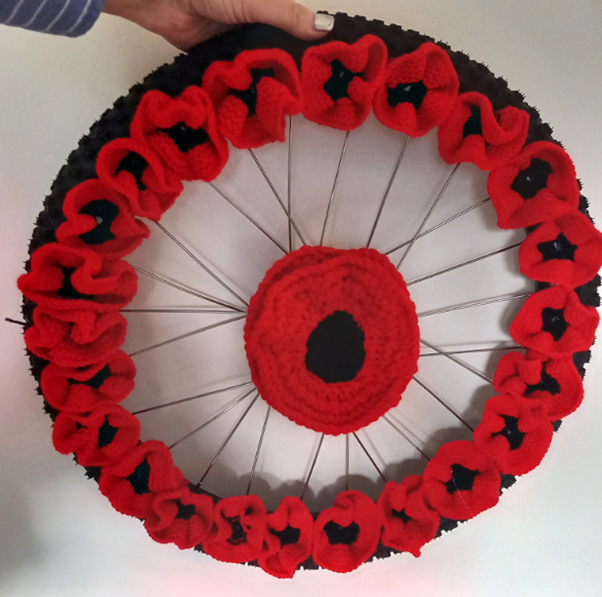 What a truly fantastic project! Getting together to craft your own signs of remembrance is a wonderful way to unity, share stories and support one another.
It also adds is a great way to show your appreciation for all those that have sacrificed so much and show your support on this special day.
Keep a close eye on Michelle's socials for her latest Remembrance Day collaboration with Craft Coop Bracknell and The Lexicon Bracknell which shall be unveiled on Tuesday 31st October.
---
Fancy creating your own poppy and remembrance projects?
Our Stix2 adhesives, glue dots and foam pads are super handy for attaching your chosen materials.
And our Tinted and Pearlescent Card provide the perfect base for any poppy design.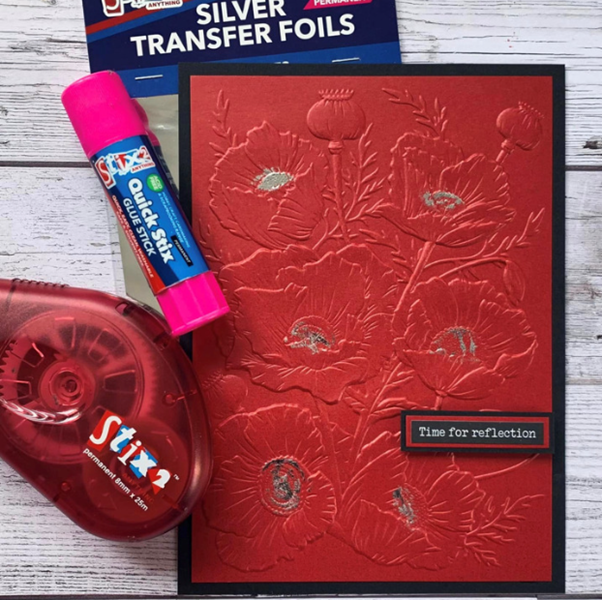 ---
For more information regarding Remembrance Day, including local events and acts of remembrance head over to the Royal British Legion website.