Create some eerie invites with the help of Stix2 this scary season!
With less than 3 weeks to go until the spookiest night of the year, fear not if you haven't got your Halloween invitations ready – Stix2 has got you covered!
We've a wide range of Card & Envelopes – the perfect base for any spine-chilling invitation you wish to create! Or if your not sure where to start then our Halloween Card Bundle provides some frightfully fab colours, glitter and spray paint to aid in your devilish designs!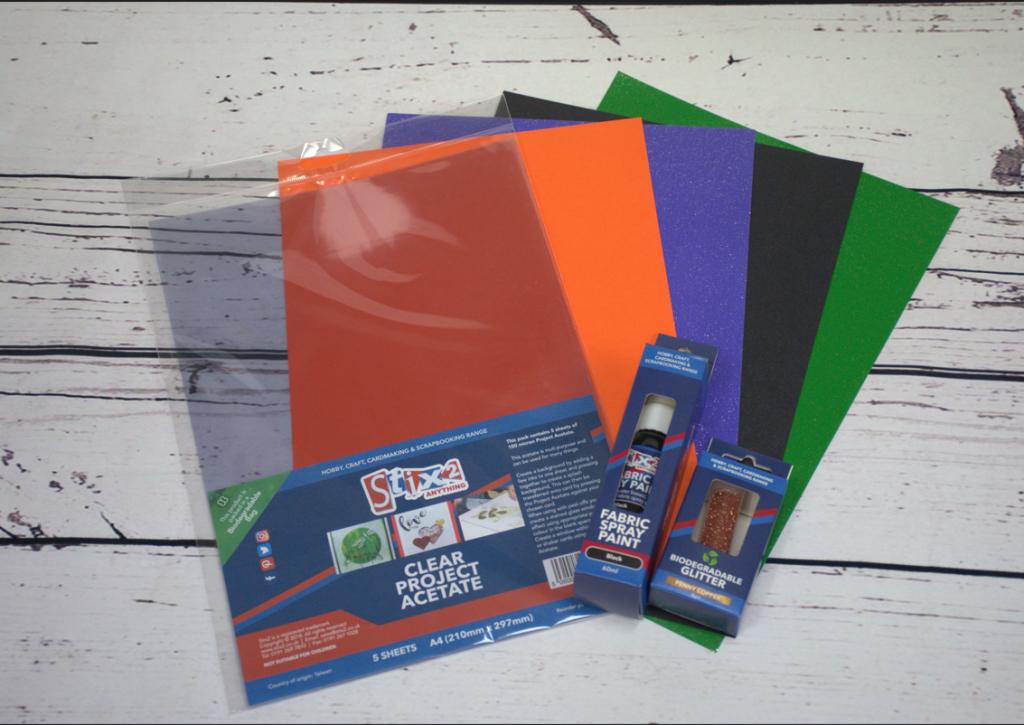 Halloween Card Bundle – £6.99 includes:
A4 Clear Project Acetate
A4 Black Coalmine Pearlescent Card
A4 Bottle Green Stardust Paper
A4 Tangerine Tinted Card
A4 Violet Stardust Card
60ml bottle of Black Fabric Spray Paint
8gm tube of Penny Copper Biodegradable Glitter
---
Elaine has crafted this boo-tastic invite using the Halloween Card bundle – the acetate sheets are ideal for shaker cards and your able to add a little sparkle with glitter, sequins or whatever ghastly additions you like!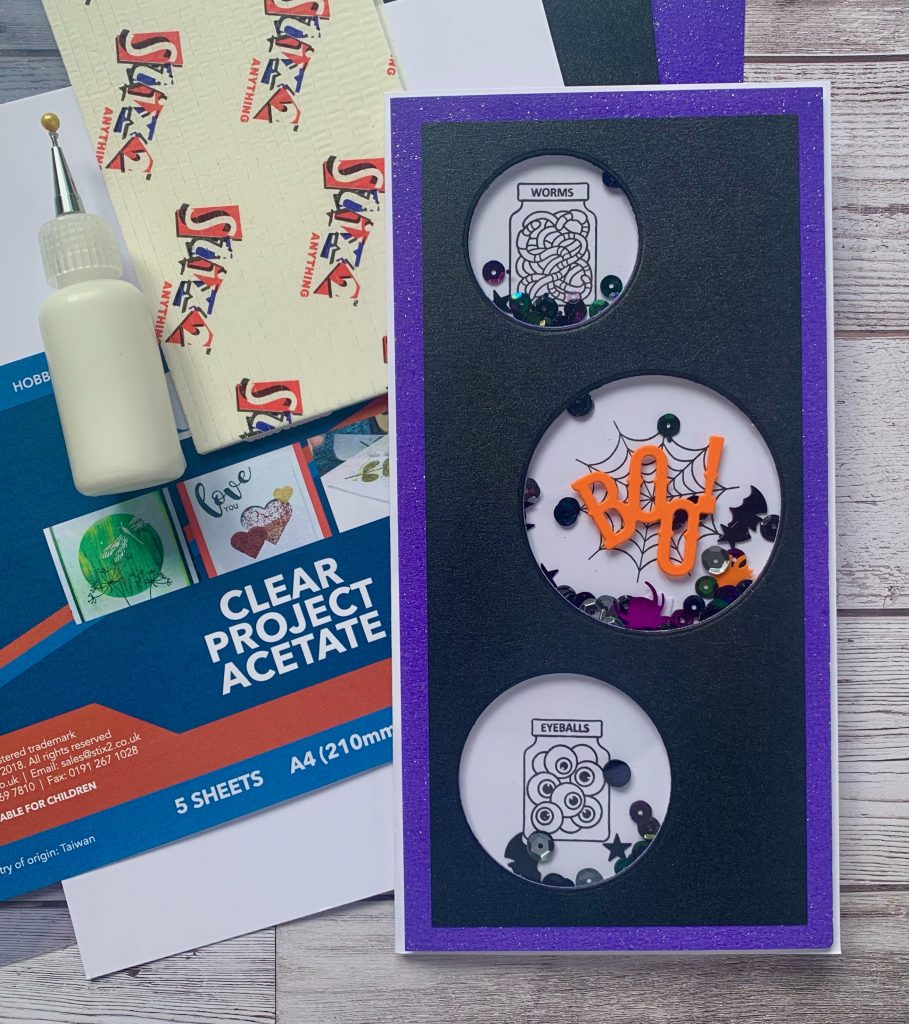 Thanks to Elaine Mellor for her boo-tiful handcrafted shaker card!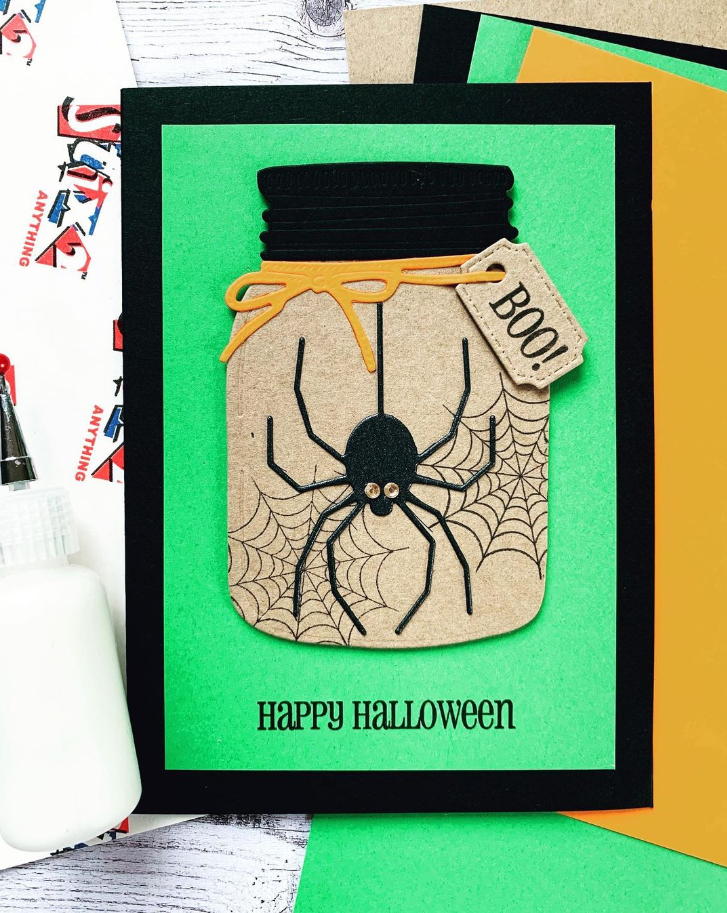 No matter what your theme, the Stix2 Pearlescent, Tinted & Glitter Card collection offers every creepy colour imaginable!
---
Handmade trick-or-treat party favours
Of course the biggest treat at Halloween is all the yummy goodies that are shared around! Be it trick-or-treating or party favours, you best make sure your sweetie jar is full before the 31st of October!
However alternative favours are on the rise. Stickers, stationery and little toys are lovely gifts to receive. Or if your like us and want to go the extra mile, then creating something homemade will really wow the ghosts and goblins at your Halloween bash!
Michelle Johnson has designed this Halloween inspired trick box, which goes down a treat at parties!
Using wobblers, Stix2 card and ultra clear tape, Michelle has constructed a show-stopper favour! – It's bound to get all your party guests and poltergeists talking!
---
Kraft Halloween Goodie Bags
Add the final touches to your Halloween extravaganza by crafting your own goodie bags. After all, you'll need something to put all your frightening rewards in, either whilst travelling door-to-door, or to hand out at your monster mash party!
Custom your design to match your outfit or use the same materials as your décor and invites to really add unity to your spook-tacular event planning!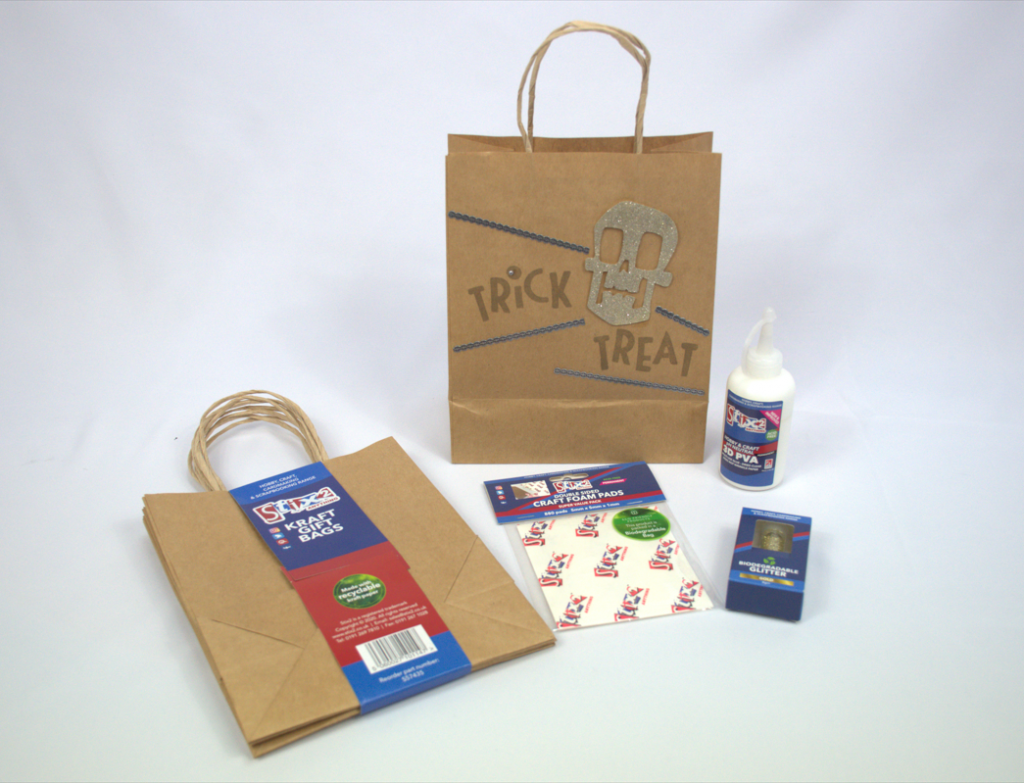 ---
After more craft-tastic Allhallows Eve ideas? Head over to our Halloween Décor & Costume Blog